The K Club, Dublin (Ireland)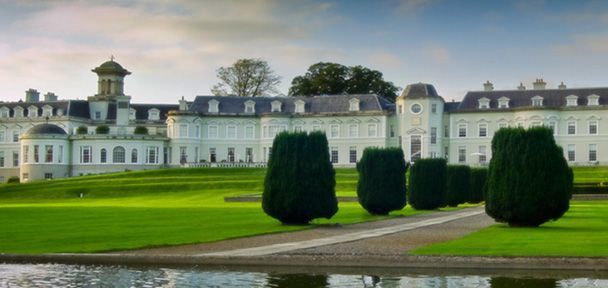 The K Club, Dublin (Ireland)The K Club ***** is an Irish landmark hotel recognized internationally as the site where the Ryder Cup was held in 2006 as well as the 13 Smurfit Europe.
Located on the shores of the Liffey river, The K-Club is a complex which includes a hotel, two championship golf courses, a Spa Resort and various restaurants and bars. The surrounding of the hotel, the beautiful facilities and the exquisite taste for details has made this hotel into one of the favorites for spa lovers, families and honeymooners.
Designed by Arnold Palmer, The Palmer Course Ryder Cup and the Smurfit course are two of the best golf courses in Europe. Guests are offered the following services: lessons, caddies, group prices, golf clubs rental, vast fleet of carts, golf shoes, etc.
Moreover, The K Club is an ideal place for families with children. It offers specific activities for children such as: bicycles, pool and swimming lessons, games in the garden, etc.
WE EMPHASIZE
• Artistic route, wine tour and walks through the garden
• Fly fishing
• Bicycle rental
• Car rental
• Guided visits
• Helicopter transfer
• Limousine service
• The rooms offer: DVD player, selection of CDs and DVDs, WIFI, fresh fruit and bottled water, bathrobes and other services.
• Babysitters